My Kind of Town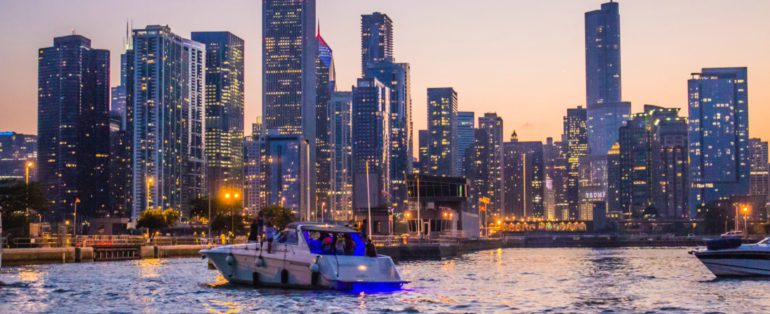 It's been sort of hard to make vacation plans lately.  Your scheduled holiday rolls around and, surprise! You're staying put. I've got good news: staycations have never looked better.
Travelers are choosing close to home vacations. A study by Skift found that 41 percent of Americans said their first post-COVID trip would be by car, less than 100 miles from home. Even before the pandemic, Frommer's predicted staycations would be a trend in 2020.
What's not to like? Kick around a new or familiar nearby destination. Take a quick retreat for two or an escape for the family who need a break from home base. Hotels are open, rates are terrific and plenty have packages geared to this kind of getaway.
If Chicago is near enough for a staycation, here are my recommendations for your to-do list:
Be Happy
The Lincoln Park Zoo will make you smile. Nearly 200 species live at this historic gem, founded in 1868. And it's free. Make admission reservations on the zoo's website.
For some crazy fun and a guaranteed adrenaline rush, visit The Ledge at Skydeck Chicago in the former Sears Tower. Look out and down from one of four glass boxes that protrude 4.3 feet from the skyscraper, 1,353 ft. in the air. Thrilling and Instagram worthy.
Be Healthy
Don't do heights? A fun and fantastic way to check out the city is from the Chicago River. In a kayak. Urban Kayaks offers tours (newbies welcome) and rentals.
If not on the river, then definitely beside it. Chicago's Riverwalk is 1.25 miles long, great for an easy morning jog or bike ride. Or just stroll past pocket gardens and artworks. There two museums to visit along the way, as well. And of course, places to eat and drink.
Be Hungry
There are so many indoor and outdoor dining options in Chicago; it's almost hard to go wrong. In and around downtown, here are a few to try: ROOH for new-age Indian food; TZUCO for Mexican; steakhouse, El Che; Mediterranean, plus a rooftop patio, Aba; for upscale dining, two-Michelin-starred Smyth.
And for a mid-day snack, I'm partial to Garrett's Popcorn on Michigan Avenue or in the Loop.
Hotel and freestanding eateries will welcome your visit. New health and safety guidelines are in place and even small spots require reservations at this time, so always call ahead or check websites for service changes.
Check back for more staycation spotlights, cities and sites to add to your travel plans.