BOUNTE™ is the Most Innovative Lost & Found Solution for Hotels and Hospitality Operators
Here's How BOUNTE™ Works … Watch now!
It costs $11,000-$15,000 to manually run a lost and found at an average-sized hotel.
BOUNTE saves close to 30-50% of those costs.
The hotel industry is changing.
Are you ready?
Hotels can foster a positive guest experience and protect their brands by making it fast and easy to retrieve personal property.
BOUNTE helps hotels take advantage of the new demands from guests stemming from:
A digital explosion. The majority of guests today are self-sufficient, tech-savvy travelers comfortable using mobile apps, particularly millennials/GEN Z (aged 18 – 34) who will be half of all travelers by 2025.
Desire for personalized, frictionless experiences. That means easy, low-touch check-in, keyless entry and digital connectivity.

So, it's time to make the lost and found experience frictionless, too.
BOUNTE, Inc. is a member of the Illinois Hotel & Lodging Association.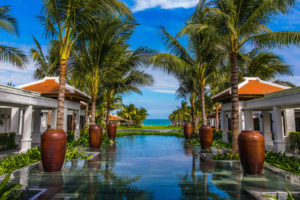 It's All About Your Brand
Keep your brand visible and top-of-mind with customers by choosing BOUNTE Boutique.  BOUNTE Boutique is the premium solution for hotels and venues that want a customized experience for customers.
Learn about BOUNTE Boutique
Of travelers report losing something
in a hotel
Source: G6 Hospitality
Items lost in hotels every year
Source: BOUNTE
Average amount people are willing to spend to get their stuff back
Source: G6 Hospitality
Hotel Lost & Found Process: It's The Law
According to the concept of constructive bailment, there is an automatic and involuntary legal duty that requires a hotel to retain and safeguard lost or misplaced items of value that are discovered by or turned in to its staff. Such items must be reported and handled according to the hotel's lost and found procedures.
Recommended Procedures
Every hotel should establish a policy and train its employees on how to handle "lost and found" items.
To prevent claims of potential theft, require associates to immediately report any found item to the designated hotel authority.
Maintain a log that specifies the item's description, where and when it was found, and who found it.
What our customers say about us
"Staff training on the BOUNTE app is quick and users feel comfortable instantly. As easy as it is to use, it's much more sophisticated and powerful than anything we've had. The genius is in the simple, intuitive design."

Troy Strand

General Manager, The Whitehall Hotel Chicago

"With BOUNTE, if you can take a selfie, you can manage a lost and found for a hotel."

Regional manager

Southeastern U.S. hotel group